24 June 2021
About this event
Jointly organised by the Queensland Skull Base Unit and Queensland Acoustic Neuroma Association, this is a unique event in Australia as it brings together clinicians and patients in a joint forum.
2021 Program – Coming soon!
2021 Flyer – Coming soon!
Optional Gamma Knife Tour®
Those attending the Acoustic Neuroma Conference are invited to tour the Gamma Knife® facility!
The Princess Alexandra Hospital is the home of Gamma Knife® Centre of Queensland. This is the only Gamma Knife® technology available in the public hospital system in Australia and the first and only service in Queensland.
Gamma Knife® surgery is a well-established method to treat selected targets in the brain; but it is not a knife. Instead, highly focused beams of radiation are directed to the treatment area in the brain.
PLEASE NOTE: The tour is subject to COVID restrictions and limited tickets are available due to social distancing requirements. Please pre-register for a free ticket while registering for the conference.
Please meet at 11:15am near the water feature in the Translational Research Institute (TRI) Atrium. The tour with Associate Professor Matthew Foote is from 11:30am – 12:00pm.
Read more and watch a video of the Gamma Knife®:
Photo below: A/Prof Matthew Foote and team with the Gamma Knife®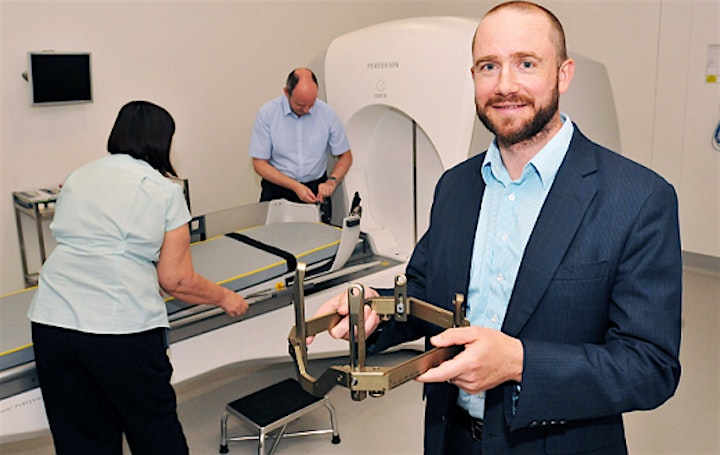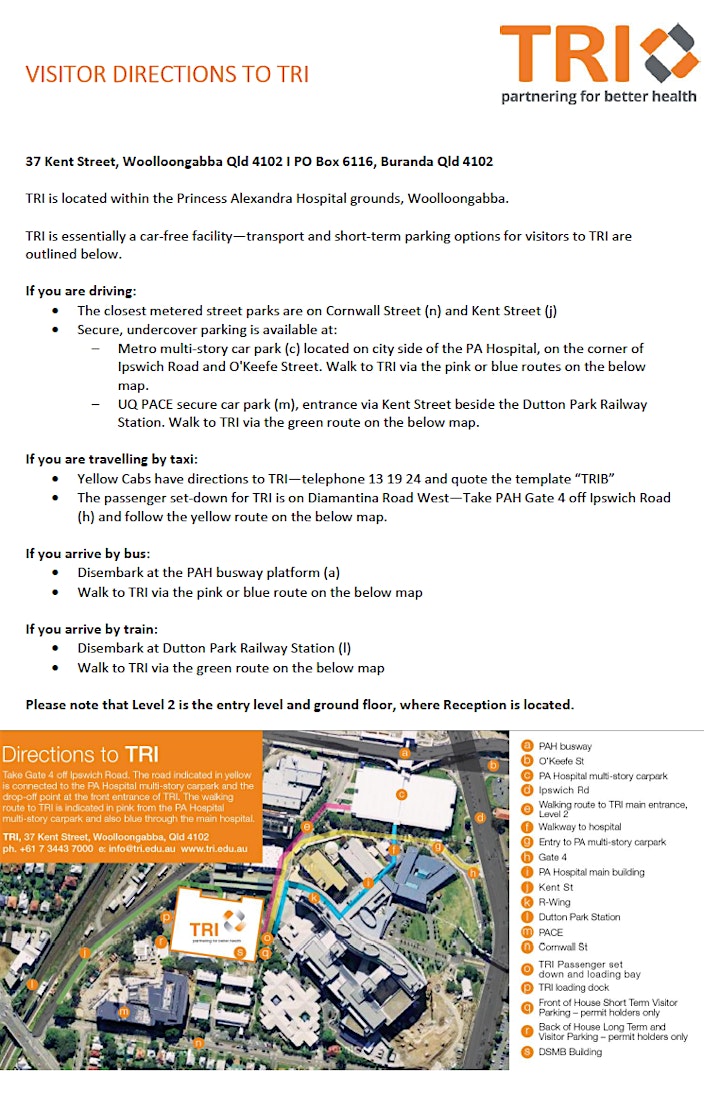 Download information:
Visitors to TRI (the above information)
Parking for TRI is located at the car parks for the PA Hospital: Download map
FAQs
What's the cancellation and refund policy?
If an EVENT is cancelled by the organiser, the attendee will receive a FULL refund, including Eventbrite fees.
If an ATTENDEE has to cancel their registration, please see the cancellation / refund policy below:
To cancel your registration, please contact Sandra McGinnis (see details below).
Up to 30 days before the event, refunds will be given (less the Eventbrite fees of $1.25 or $3.75 depending on the price of your ticket).
Within 30 days of the event there will be NO refunds.
Refunds will be on the same method of payment used to pay for registration. Please note that if paying by PayPal, fees incurred by PayPal may not be refunded.
Who do I contact if I have questions?
For conference questions: Shirley Littlemore, Conference Organiser – entconferencespah@health.qld.gov.au / 07 3176 5266.
For registration questions (including cancellation): PA Research Foundation – events@pafoundation.org.au / 07 3180 1840.
How can I register and pay?
Register via Eventbrite and pay securely online with a credit card. (Visa/Mastercard/American Express).
For other payment options, please contact the PA Research Foundation -events@pafoundation.org.au / 07 3180 1840.
Do I need to bring the ticket with me?
Please bring an electronic copy of the ticket with you to be scanned upon arrival. No need to bring a paper copy.